At 7Sense, we appreciate the importance of absolute control. The importance of margins. We know what, and how little, it takes to reduce the quality of - or even ruin - a crop. This is why we develop smart sensors. Smart and wireless sensors that give farmers absolute control. Wherever they may be. When required.
Our products and services are in daily use by many of Norways finest farmers. We actively engage in research programmes aiming to increase the quality and competence level of Norwegian farming, and we co-operate with the most prominent of Norwegian research and agricultural institutions. 7Sense has participated in and funded governmental research programmes since 2014, and is a considerable technological contributor to development of Norwegian farming industry.
Our systems gives a warning if something is wrong, we document the history and we give the farmer a quality foundation for decision making. Wether the decision is to install an extra fan in the cold part of the storage or open the field tunnel to let in fresh and cool air. Wether it is to adjust the sector of the irrigation wagon once it approaches the neighbour house or to stop the leakage and loss of water from the irrigation system.
« Things are tough for farmers. We want to do whatever we can to help them, in all areas »
7Sense Agritech / SMART APP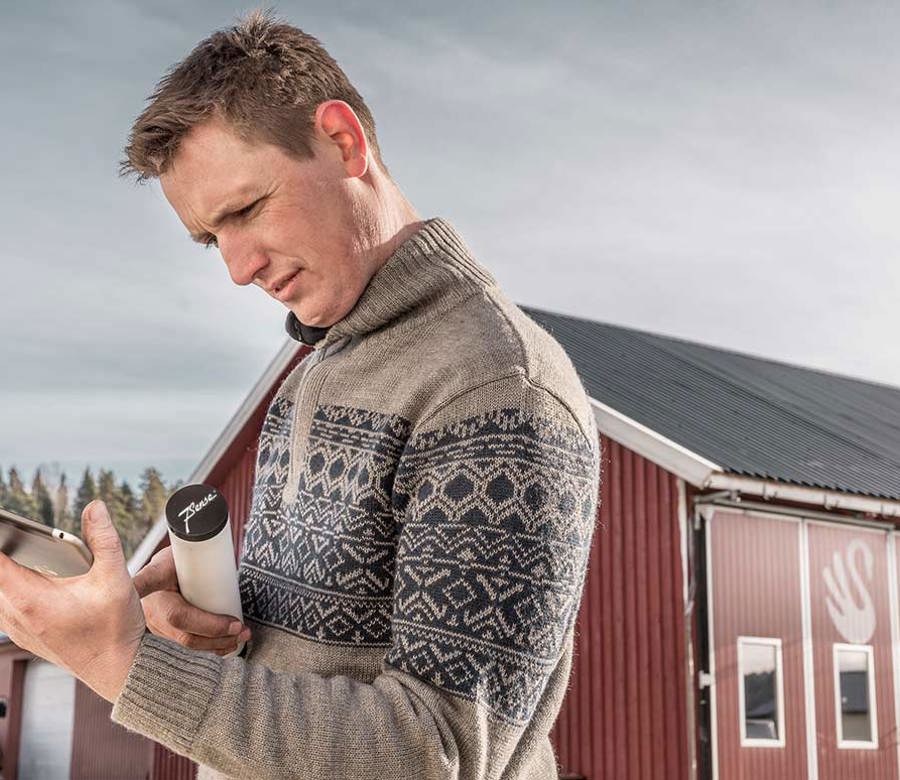 All you need in one app
Our sensors' real worth is found in the data and information that may be collected from them. The user-friendly mobile app from 7Sense has all the information you require, including crucial real-time data, historical information, graphs, alarms, and notifications.
Like checking the weather forecast, using the app has become a daily routine for many of our consumers.