Agriculture
At 7Sense, we appreciate the importance of absolute control. The importance of margins. We know what, and how little, it takes to reduce the quality of - or even ruin - a crop. This is why we develop smart sensors. Smart and wireless sensors that give the farmer absolute control. Wherever he or she is. Whenever needed.
Dbate / Publisert 01.03.2018
Our products and services are in daily use by many of Norways finest farmers. We actively engage in research programmes aiming to increase the quality and competence level of Norwegian farming, and we co-operate with the most prominent of Norwegian research and agricultural institutions. 7Sense has participated in and funded governmental research programmes since 2014, and is a considerable technological contributor to development of Norwegian farming industry.
Our systems gives a warning if something is wrong, we document the history and we give the farmer a quality foundation for decision making. Wether the decision is to install an extra fan in the cold part of the storage or open the field tunnel to let in fresh and cool air. Wether it is to adjust the sector of the irrigation wagon once it approaches the neighbour house or to stop the leakage and loss of water from the irrigation system.
Control your irrigation wagon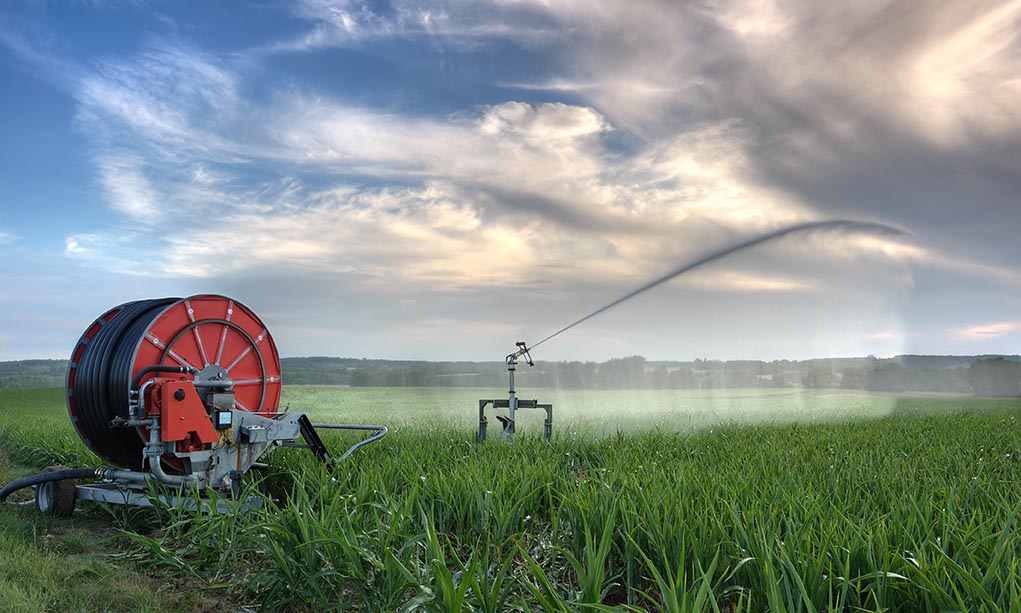 A SMALL AGRICULTURAL REVOLUTION
The problem is well-known; you do not know for sure if the spreader has reached its final destination or if it has stopped on the way. Hence, there are many unnecessary and time-consuming visits to the field to check. Worst case - a connection is broken and massive amounts of water is pouring out.
In 2017, 7Sense brought a revolutionary product to market - making the irrigation process much safer. We launched a sensor that can easily be mounted to your exosting irrigation wagon. It has a GPS tracker, enabling you to know where the spreader is at all times. It will also warn you if there is a drop of water pressure, enabling you to stop the leakage before it becomes dramatic. Additionally, it will send an alert if the spreader should tilt.
With our new sensor, you will not only experience safer irrigation. It will free time to attend to other tasks - or even to relax a little.
We monitored more than 60 irrigation wagons in 2017. Be amongst the first to upgrade your irrigation wagon in 2018 - register your interest here: 7sense.no/oppgradering
Control your cold storage, greenhouse and tunnels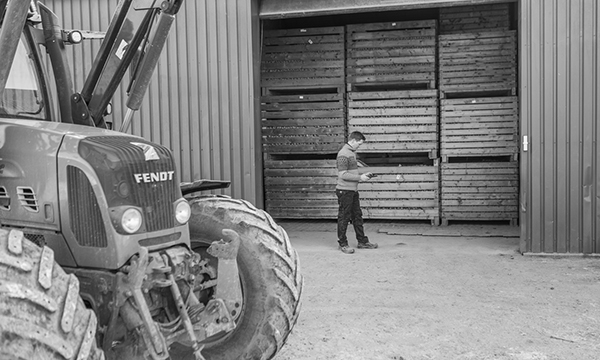 7Sense deliver a rugged, flexible and wireless system for surveillance and monitoring of temperature, relative humidity and CO2. We give you absolute control over e.g. storage rooms, fridges, green-houses, tunnels and chicken-farm.
Place and mount the wireless sensors wherever you want. Inside the biomass, on the floor, under the ceiling, on the wall - indoor or outdoor. You decide!
Whenever a predefined limit is broken, the system will generate an alarm. E.g. if the fridge temperature is too low or if the potato storage is too warm. There is a vast number of alternatives and advantages!
Always at hand - the user portal will provide all you need to know. Available on mobile, tablet or pc.
CUSTOMERS AND EXPERTS HAVE SAID:
"By being wireless, easy to use and with the fact that it keeps a log of all results, the system makes it easier both to understand what is going on and to take measures to improve. This is a good method to secure crop value, and should be very valuable to all stored vegetables."
Siri Abrahamsen, Norsk Landbruksrådgiving Viken (Norwegion Assosiacion of agricultural advisors)
"I could not find any system I liked, until I discovered 7Sense"
Jens E. Kase, farmer, Rygge, Norway
"The more I use it, the more I need it"
Tom Brauter, farmer, Kirkenær, Norway
"Keeping control of the climate for both plant cultivation and storage is of high importance to us. In addition to monitoring this climate, we are also using the 7Sense system to monitor parts of our technical installations as e.g. cooling machins. We are very satisfied with the system, and have expanded it over time."
Kjell Ivar Schia, Sagaplant AS (National Center of plant health)
Some of our customers